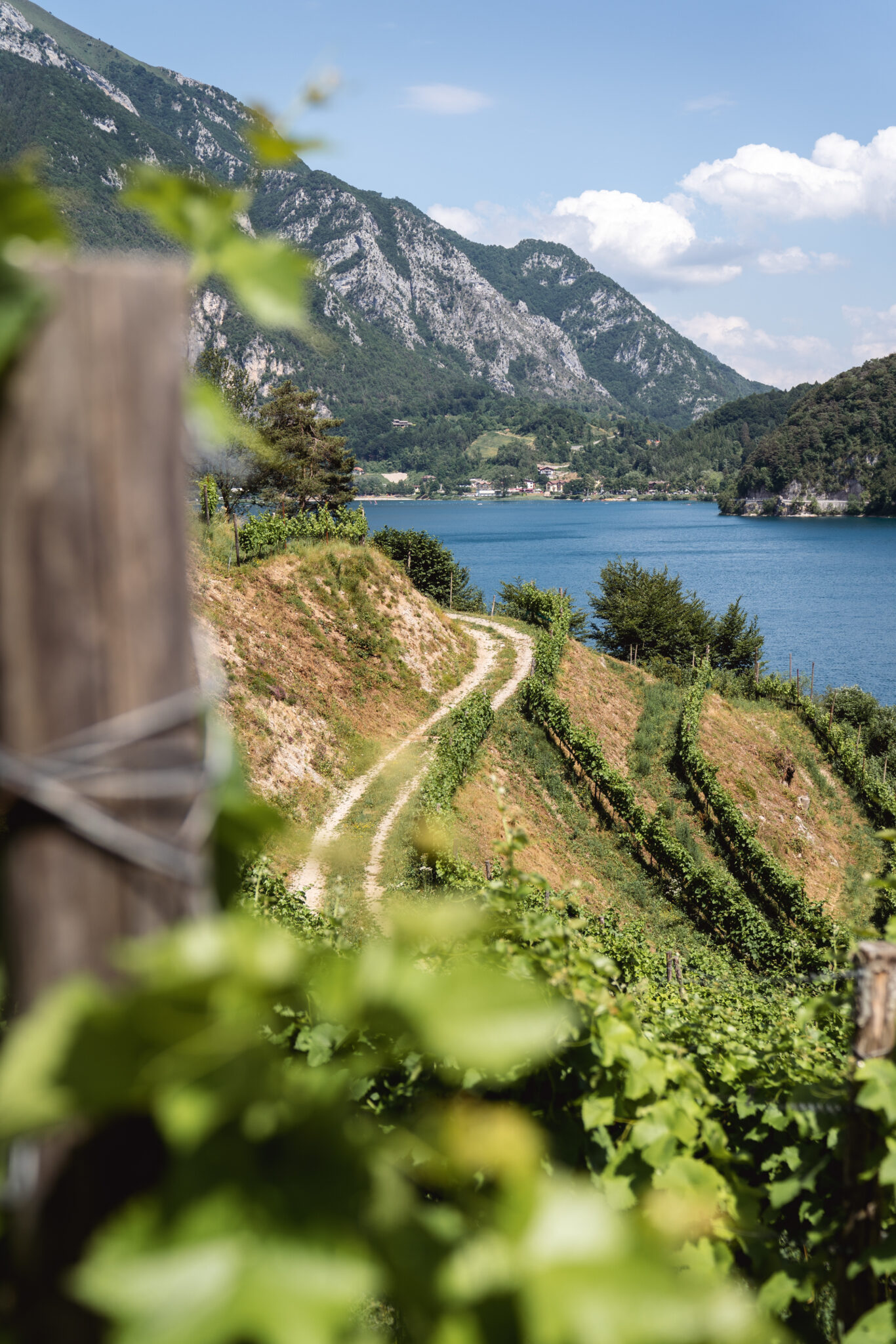 We are a young, certified organic company, full of enthusiasm and run by Michele and Marco.
The family business was born from a passion for the land where we have always lived, but also from the knowledge that 'the future will belong to those who know how to cultivate and adapt to the rhythms of nature'.
our vineyards
We work some well-exposed hectares in Valle di Ledro, Biosphere Reserve Alpi Ledrensi e Judicaria. But there is also a vineyard on the slopes of Monte Baldo, in a beautiful spot in Mori and one in Arco.
Our philosophy:
The choice is to cultivate resistant vines, selected and adapted to high altitudes, which allows not only to have high quality organic fruit, but also to eliminate or almost eliminate treatments, even those required by organic protocols.
Our winemaker:
Marco graduated from the St. Michael's Agricultural Institute and, after completing a higher technical training course, is now attending the University of Viticulture and Oenology. His curiosity and continuous training enable him to create
our wines with passion and dedication. Definitely worth a taste!
Ourwinery:
We look forward to welcoming you to our winery in Via Val Maria, 221 (Pur), where you will enjoy vineyard walks, visits to the winemaking rooms and the barrique cellar, and of course tastings (inside and outside) to discover our products in a unique setting, surrounded by mountains and overlooking the crystal-clear waters of Lake Ledro.