IL TERRITORIO e la GEOLOGIA
Wine is a poetry in a bottle
We cultivate 3 hectares in Garda Trentino. The geology of the soils, the climate and the altitude of each vineyard allow us to create unique wines that share a mountain aromaticity.
In the vineyard overlooking the shores of Lake Ledro at Pur, we cultivate the resistant Solaris variety, with which we produce our sparkling wine Crun and the still wine Massangla.
In May 2023, we planted the other solaris vines in the vineyard in Tiarno di Sotto, we can't wait to taste the fruits!
Geological information: #work in progress
Ledro Valley is a pre-alpine valley of glacial origin
CURIOSITY: We are not the first!
In the pile dwelling village dating back to the Bronze Age, located on the lakeshore, grape seeds have been found, evidence that already 4000 years ago, our ancestors cultivated vines and produced fermented juice from them.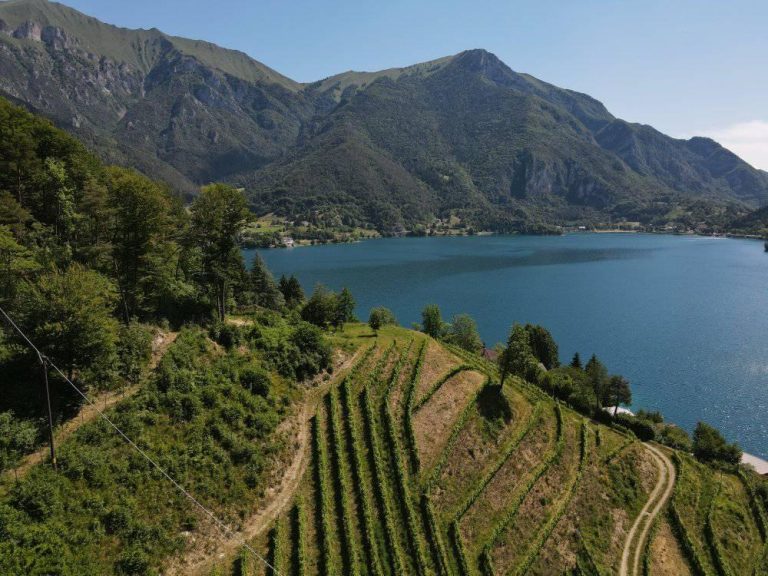 In the village of Arco, known for its magnificent Castle, is located our vineyard where Cabernet and Merlot vines create our Rosé. In a couple of years, we will also be able to taste the red, which is now in barriques for affinement.
Geological information: work in progress
In the pretty village of Besagno, on the slopes of Monte Baldo, (southern part of the municipality of Mori), we also cultivate the Souvigner Gris variety from which we produce our still wine Athol.
Geological information: work in progress